ici® Dinner Series with Chef Jake Kim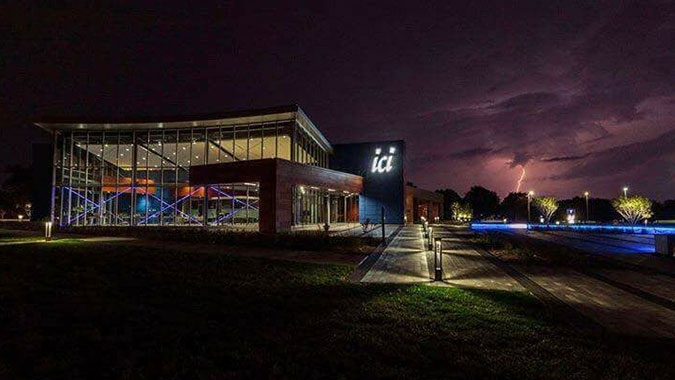 You're invited to enjoy the Iowa Culinary Institute (ici®) Dinner Series with Chef Jake Kim!
Chef Jake Kim's contemporary cuisine is heavily influenced by his international experience. Each dinner series event will feature a unique six-course culinary adventure paired perfectly with hand-selected wines.
Chef Jake Kim joined the ici® team as an adjunct instructor in Fall, 2021. Born and raised in Seoul, South Korea, he attended culinary school in Sydney, Australia, and worked in the Sydney Opera House, Clock Hotel, and Quay West. Upon graduation, he moved back to Korea to serve as a cook in the military for two years, followed by a variety of chef positions in Korea. In 2017, Chef Kim and his wife Brooke, a native Iowan, moved back here to raise their family. Chef Kim worked as sous chef and then executive chef at Firebirds in West Des Moines, and as culinary director/corporate chef at Wasabi where he managed multiple locations in the Des Moines metro area. He was recently honored to be welcomed as a Professional to La Chaîne des Rôtisseurs, an exclusive international gastronomical society. Chef Kim is excited to share his unique dinner menus with ici® students and patrons.
About the ici® Dinner Series with Chef Jake Kim
Each dinner will begin at 6 p.m. and take place inside the Lakeview Dining Room at the Iowa Culinary Institute.
How to attend
The cost for each dinner is $120 per person. New dinner dates and reservation information are announced to the ici® mailing list by email. Reservations are required and limited for each event, and are processed on a first come, first served basis. You will receive confirmation and payment information via email. Dinner reservations will not be held without payment. To join our mailing list, please send your request to Kristi Miller at ici@dmacc.edu with your first and last name and your email address.