DMACC Career and Program Explorer
ADMISSIONS
Applying is free & easy!
We know the transition and path to college can sometimes be difficult to navigate, and it is our goal to put your mind at ease as we help you through the process. DMACC strives to provide a welcoming environment that supports you throughout your educational journey.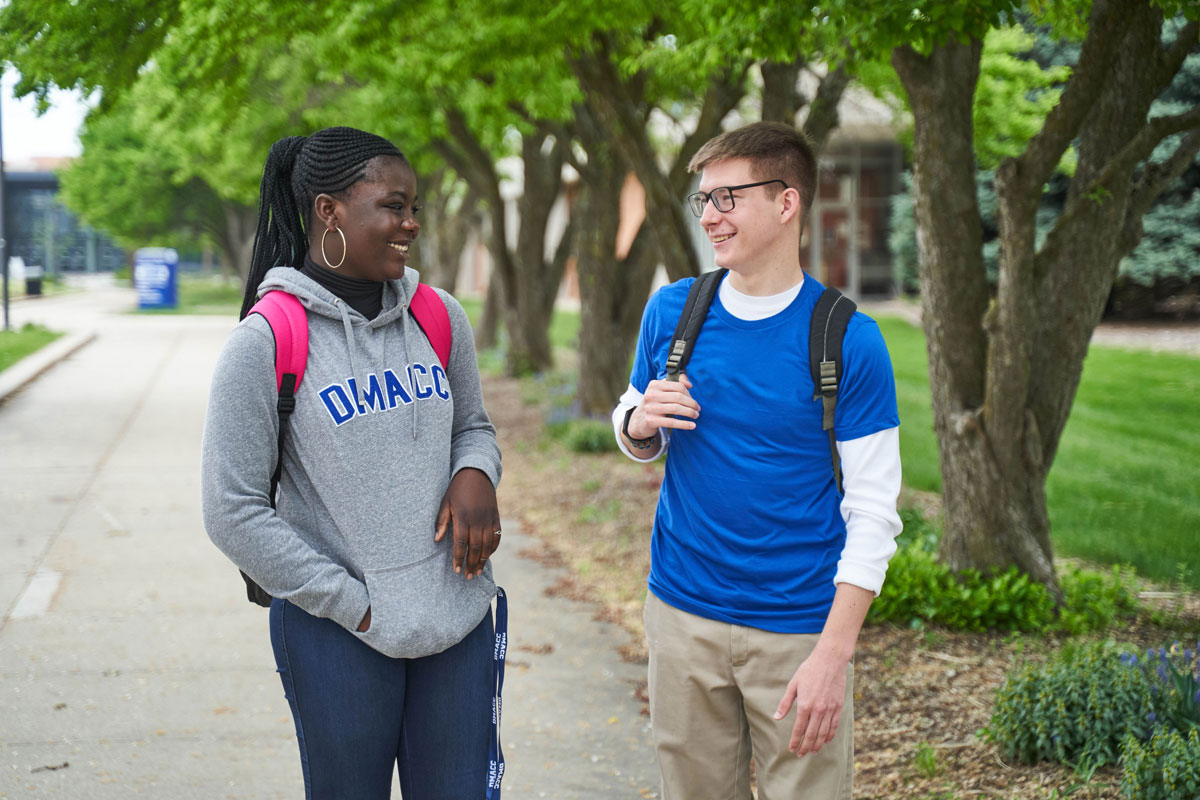 GUIDED PATHWAYS
Choose your path
Advance your learning - no matter where you are on your journey! DMACC's programs and learning areas are organized into 10 academic and career focused pathways. Select the pathway that best represents your interest or career goals below to see all the possibilities.
MAPS & DIRECTIONS
Welcome to Bear Country
Our campuses embody a blend of academic excellence, state-of-the-art facilities, and a thriving community, all nestled within breathtaking surroundings. Embark on a transformative journey as you step foot on our campuses, and ignite your passion and shape your future.