Athletics
DMACC Athletics is part of the Iowa Community College Athletic Conference (ICCAC) and participates in NJCAA Region XI Division II Sports. Teams on the DMACC Boone Campus include:
Mens Sports: Baseball, Basketball, Cross Country, Golf
Women's Sports: Basketball, Cross Country, Golf, Softball, Volleyball.
DMACC Bears Athletics
---
On Campus Student Housing
Thinking about living on campus?
We have just the place for you... DMACC student housing. See the suite-style living our students enjoy.
Borgen Square Apartments, owned by DMACC, are located directly across from the Boone Campus, provide a great opportunity to meet new friends while attending DMACC. There are five unfurnished apartment complexes with occupancy for 208 students.
Each apartment contains:
Four private bedrooms & two baths
Common living room
Full kitchen with refrigerator, stove, and dishwasher
Washer & dryer in each unit
Rent includes all utilities, cable TV, and wireless internet ​
Download Boone Student Housing Application
Current Student Housing Information
---
Boone Campus Student Activity Center
This new facility provides recreational options for students, faculty, staff and community. Watch the video below for a​ behind the scenes look as it was being built.​
The Student Activity Center was recently featured in the March 2021 edition of the NACDA (National Association of Collegiate Directors of Athletics) publication.​
---
Banner News
Banner News is an online student news publication. Access to the website is free to the public. Follow its social media on Facebook, Instagram, and Twitter.
Contact the Banner News office - 515-433-5092 or visit Room BN1-115 on the Boone Campus.
Advisor: Lisa Kahookele​, lmkahookele@dmacc.edu​, 515-433-5215
---
Boone Theatre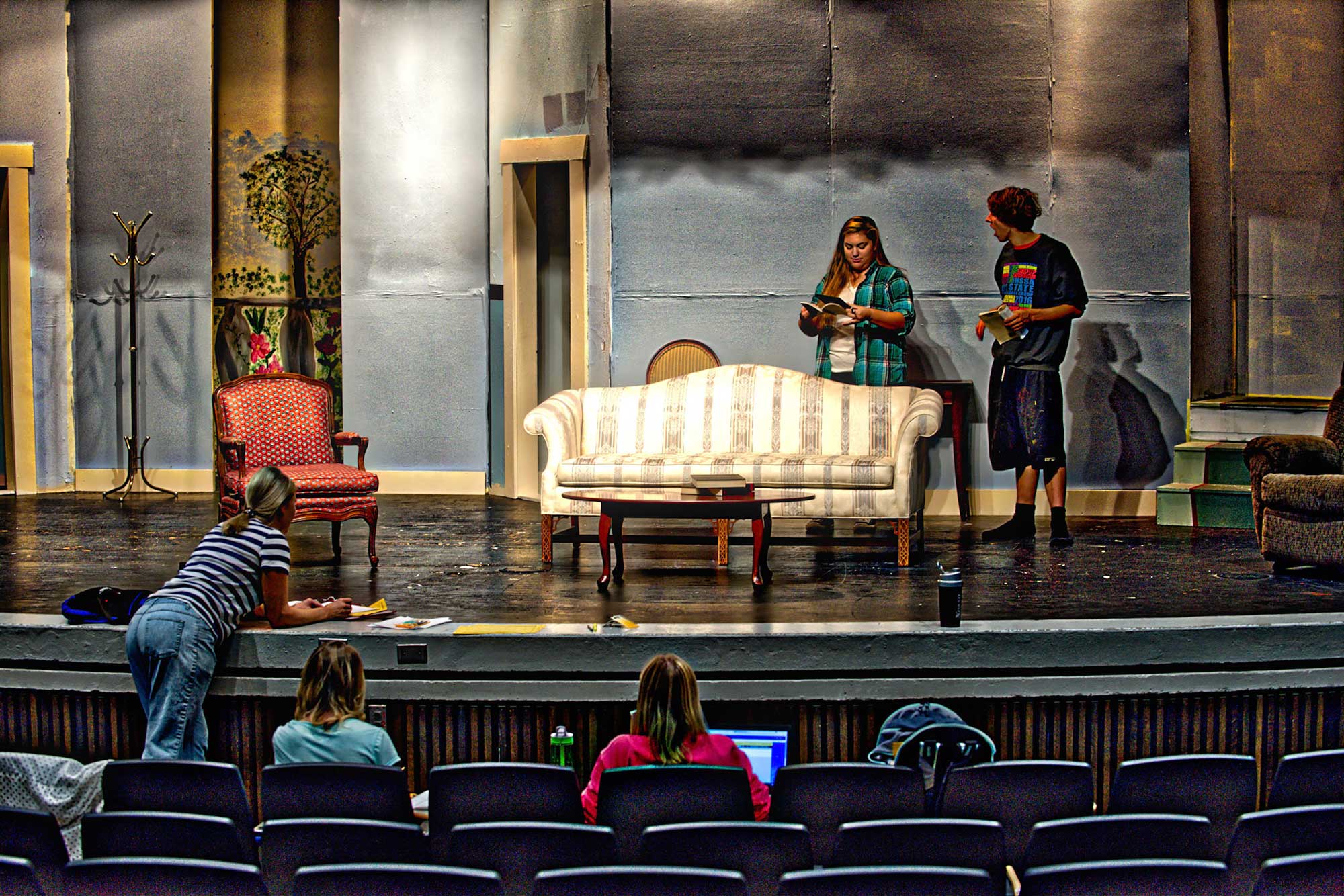 Boone Campus Theatre is home to student produced productions throughout the school year.
Productions are open to the public Current students may attend for free.
---
Student Health and Wellness (SHAW): Boone Campus Services
Student Health and Wellness provides access to campus and community resources which help DMACC students succeed academically and personally.
Current Students
In My Boots 5K Annual Run Walk Ruck
The In My Boots Student Group aims to raise community awareness of the struggles that many American service men and women encounter after returning from combat.