Computer Languages Academy
on the Computer Languages Diploma and the Computer Languages Academy
Eddie Diaz
DMACC Perry VanKirk Academy Director
ediaz@dmacc.edu


Experience Your Future...
With DMACC Perry's Computer Language Academy!
You can pursue a career in the tech industry with a Computer Languages Diploma at DMACC Perry.
Earn a 36-credit diploma in a high-demand, high-paying software development field.
High school students can contact their counselors to register for classes.
The goal of the Computer Language Academy is to empower, energize, and encourage young people to build high-tech skills that allow them to pursue high-paying careers while staying in their communities.
This program is a private-public partnership that aims to bring high-tech, in-demand jobs to rural Iowa in collaboration with high-tech companies such as:
Pillar Technology, Part of Accenture Industry
The State of Iowa
Congressman Ro Khanna (CA-17th) from Silicon Valley


*Source: www.IowaWorkforceDevelopment.gov
Financial Aid Available
Students who enroll in this program are encouraged to apply for these scholarships:
Last-Dollar Scholarship: Covers any tuition gaps not covered by other federal and state grants for eligible Iowa residents enrolled in targeted, high-demand career and technical programs at DMACC.
Rural Forge Scholarship: Established in 2019 in support of the collaboration between Accenture and Corteva Agriscience to educate and train students in rural Iowa in high-demand, high-value software technology skills.
Computer Language Professor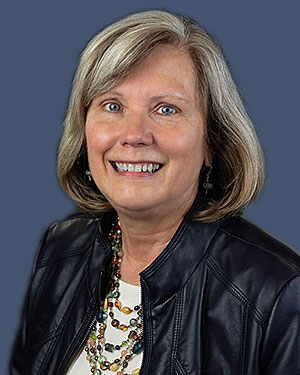 Anita Wood
After teaching for 19 years at Pennsylvania College of Technology, Anita joined the DMACC Carroll campus in 2022. Her previous teaching areas included programming, database, cybersecurity, and video game programming. At DMACC she is active in the Career Advantage program and various Computer Science courses. Anita has a Ph.D. (ABD) in Information Systems with a concentration in computer security, a master's in Instructional Technology, and a bachelor's in Computer and Information Science with a minor in Biology. Teaching is her second career. She spent more than 20 years working at various computer companies. Anita is originally from central Pennsylvania and now lives on the gulf coast of Florida with her husband. When not teaching, she uses the creative side of her brain to create pottery, and she is found fishing with her husband. Her life's mission is to use her talents to create resources that educate and inspire everyone to live their fullest lives.