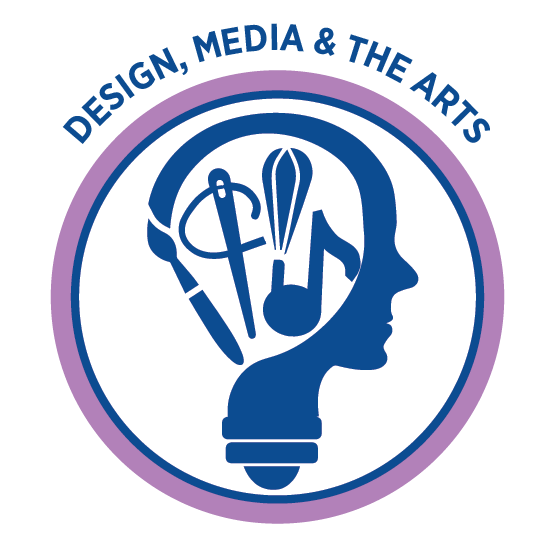 Create, Develop, Capture, Share, Perform
It begins in the mind . . . as a feeling, an expression, a warmth. Small at first, it builds to creation. Real. Possible. A potentially powerful design ready for explosion into life, message and meaning.
The graduates of the DMACC Graphic Design Degree program advance in pushing their ideas beyond the boundaries of the mind. They can unleash their thoughts and construct those ideas with precision and grace.
Develop your artistic gift. Explore new directions. Use your time for the important. Creativity. Thinking. Experimenting. IT IS TIME! See what DMACC can do for your artistic career and portfolio.
Disclaimer: Completing a program degree, diploma or certificate that shows pathways job market outlook information does not guarantee employment or a specific salary.